Screen Printing
With both manual and automated Screen Print setups, we specialise in printing metal panels and chassis of any size or awkward shape, self adhesive vinyl, instrument overlay fascias, security labels and fabric printing, including T-shirts. Long or short runs - not a problem! Masters in their craft our skilled screen printers offer a fast and efficient service.

We can organise all the necessary artwork, materials and tooling arrangements to give you peace of mind.
Please do not hesitate to contact us & discuss your requirements with one of our very experianced Screen Printers.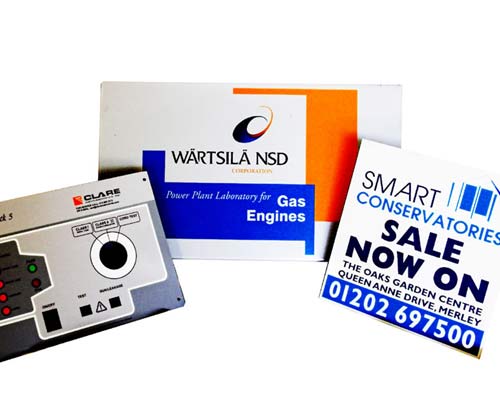 Mouseover thumbnails to see main image